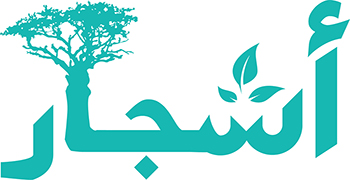 Ashjar:National Initiative to plant 10 million wild trees
It is an initiative undertaken by the Ministry of Environment and Climate Affairs to conserve wild plants because of its great economic and cultural importance, as it provides food, medicine, and fuel in addition to its role in preserving the balance of environmental systems and in support of the lives of many creatures through the cultivation of various Omani wild trees and plants.
The initiative was called "trees" for easy pronunciation and ease of writing in both Arabic and English, simplicity of meaning and inclusiveness for wild plants.
The objectives of the initiative:
Raising awareness and educating the community and activating its participation in preserving wild plants.
* Preserving the local wild plants and increasing the green area.
* Expanding the network of work and cooperation between government institutions and the private sector in plant cultivation.
Terms & Conditions for participation in the initiative:
The objective of culture should not be profitable.
- The applicant undertakes to transfer the seedlings from the nurseries affiliated with the Ministry, namely:
A) Wild plant nursery in Al-Sulayyil Nature Reserve (Wilayat Al-Kamil and Al-Wafi), South Eastern Province.
B) Wild plants nursery in the Wildlife Rehabilitation and Propagation Center (Barka Governorate), South Al Batinah Governorate.
C) The Center for Wild Plant Propagation (Kairun Heriti Prosecution, Salalah Governorate), Dhofar Governorate.
The seedlings will be provided according to the available numbers.
The Ministry has the right to choose the appropriate types available for culture and described in the guidance.
The culture site must be the property of the applicant.
General Instructions:
 The seedlings are planted in areas that suit the nature of each region
 Providing care for the seedlings after planting them by irrigating them no less than 3 times a week
Providing a distance between each seedling and another with a distance of 3-7 meters (depends on the size of the tree