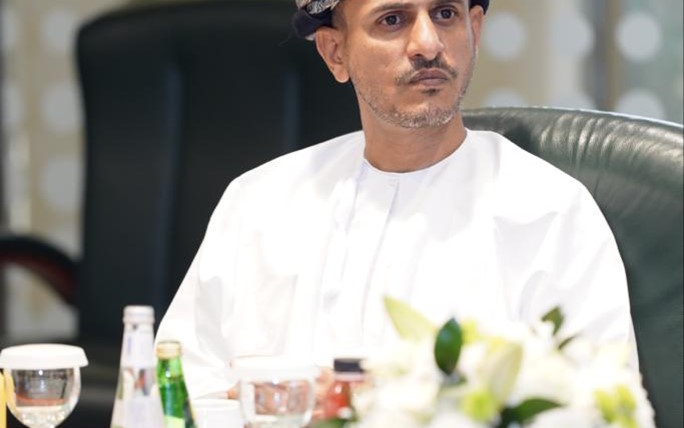 His Excellency the President of the Authority and his accompanying delegation visited Saudi Aramco in Riyadh, where he met during his visit His Excellency Mr. Khalid bin Khalifa Al-Mulhim, Chief Executive Officer of Aramco Affairs, and Mr. Hammoud Al-Otaibi, Director of the Environmental Protection Department, and a number of specialists. During this meeting, he discussed a number of environmental issues of interest joint.
During the meeting, they discussed Aramco's environmental excellence strategy, and the environmental initiatives programs adopted by the company in the sectors of air quality, emissions, water management associated with production, waste management, rehabilitation and training programs in the environmental sector, and integrated management of environmental data.
During the visit, a visual presentation was made by the company explaining its role in the field of environmental protection as part of its culture, starting with groundwater management, waste recycling and air quality, to techniques for reducing emissions and preserving the biodiversity of the unique ecosystem in the Kingdom, water management associated with production, qualification programs and training in The environmental sector and the integrated management of environmental data, and the role entrusted to the company in finding ways and solutions to reduce the environmental impacts resulting from its work as one of the company's priorities in the field of environmental management at the level of officials, where a strong package of regulations, measures, programs and control work is applied in order to improve the environmental initiatives launched by it The company, which enables it to build the ability to measure performance across its various business sectors.
It was noted that the company is guided by its environmental obligations by the environmental protection policy applied in the company in accordance with the legislation in the Kingdom in order to: achieve environmental compliance in all obligations related to this compliance and maintain its sustainability, and improve environmental performance systematically, and continuous improvement.
A number of axes related to aspects of cooperation between the Environment Agency and Aramco in the areas of capacity building in the future were also discussed.