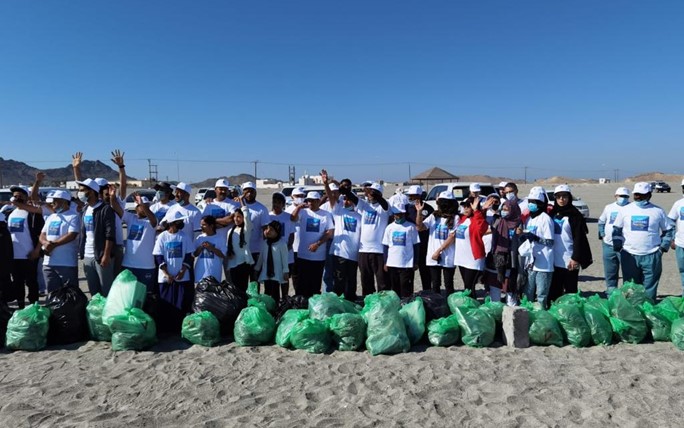 In conjunction with the Sultanate's celebrations of the Omani Environment Day, the Environment Agency organized a two-day campaign to clean the nesting beaches of Rimani turtles, which are unique to the island of Masirah to lay eggs during the summer period.
This campaign comes in cooperation with the Ministry of Agricultural, Fisheries and Water Resources, Petroleum Development Oman, Masirah Municipality, Masirah Sports Club, the Omani Women Association and the civil teams in the state.
More than 100 volunteers participated in the campaign, and about 200 bags of waste were collected per day. During the campaign, the participating teams removed many delinquent wastes, most of them from the sea, which represent harm to the environment and marine life, and more than 100 bags of waste were collected. Plastic and waste nets and ropes used by fishermen.
The Environment Agency expressed its thanks and appreciation for these societal efforts exerted in preserving the environment and preserving its natural vocabulary in the Sultanate, and also thanked all the participating parties, including the Oman Coastal Protection Team, Petroleum Development Oman, the Ministry of Health and the Royal Oman Police.
It is worth noting that the Sultanate celebrates Omani Environment Day every year on the eighth of January, and this year came under the slogan "A Cooperative Society for a Sustainable Environment", and the Environment Agency implemented a number of environmental programs in various governorates of the Sultanate in conjunction with the celebration of this day