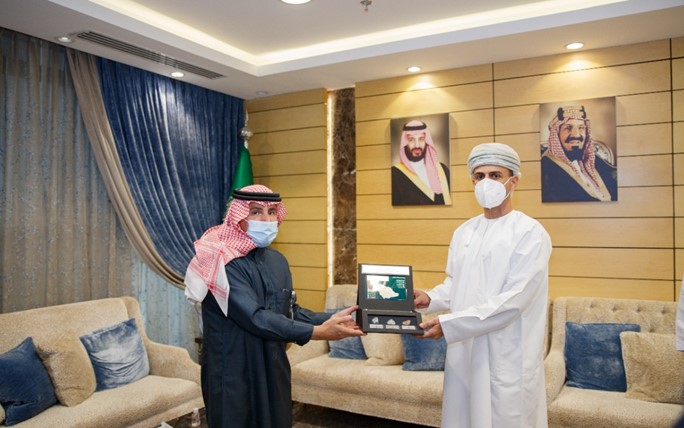 His Excellency Dr. Chairman of the Commission and his accompanying delegation visited the Saudi Arabian Mining Company "to see its experience in managing the sector, and the visit included a discussion of a number of environmental issues. The levels since its establishment, and during the meeting, we talked about the company's most prominent roles in the field of control and inspection of mines and quarries, in addition to the services it provides to investors and the mechanism of work of its departments, as well as the effective role played by the investor services hall in facilitating the process of receiving applications, facilitating investors and identifying the appropriate mining areas To invest alongside the services and initiatives provided in the field of local community development.
The delegation was also briefed on the company's experience in a number of environmental projects through which it is working to re-cultivate indigenous plants such as rams and sidr trees, as an embodiment of the company's interest in enriching and preserving the environment.
His Excellency the President of the Commission also stressed the importance of cooperation in the relevant fields in the field of environmental preservation, health and safety of mines, environmental rehabilitation and environmental programs to address the environmental impacts of mining projects and adherence to the standards permitted locally and internationally in all mining activities in balance with supporting the national economy and the necessary measures To provide a protected environment that achieves a balance between environmental, economic and social requirements, in line with the Oman 2040 vision, which addressed the axis of environmental protection and the preservation of natural resources.