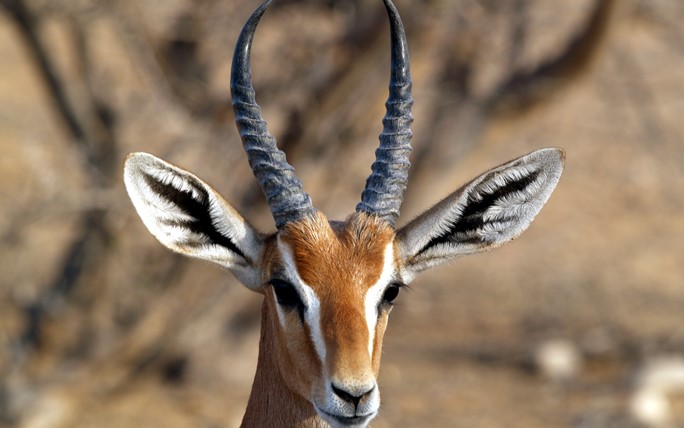 the Sultanate participates with the countries of the world in the celebration of the World Wildlife Day, which falls on the third of March of each year. The celebration this year comes under the slogan "Restoring the main species to rehabilitate ecosystems." In order to reduce the risks to wildlife. Reviving the celebration of World Wildlife Day is part of the authority's efforts to share with the world to spread awareness and educate communities about the importance of preserving wildlife.
The event included several visual lectures on the efforts of the Sultanate of Oman in protecting wildlife, where the efforts made to protect the humpback whale presented by the Department of Marine Environment Conservation, and a speech on the study of birds of prey presented by the Omani Environment Society, and the Environmental Conservation Office also presented a topic on efforts and studies to conserve the environment. Oryx, Arabian tahr and Arabian tiger, and finally a presentation on the protection of wild plants presented by the Omani Botanical Garden.

On December 20, 2013, at its 68th session, the United Nations General Assembly declared March 3 to be World Wildlife Day. This day coincides with the adoption of the Convention on International Trade in Endangered Species of Wild Fauna and Flora (CITES).
CITES is concerned with international trade in endangered species of wild animals and plants. The Sultanate acceded to this agreement on March 19, 2008, pursuant to Royal Decree No.: (117/2007) issued on November 19, 2007. This agreement entered into force for the Sultanate in June 17, 2008 AD. CITES is one of the strongest agreements in the world concerned with the preservation of wildlife, as this agreement works to regulate international trade in the fungal species listed in its appendices, which amount to more than 35,000 plant and animal species, in addition to limiting smuggling and combating Illicit trade, particularly cross-border trade. The number of countries party to CITES so far is about 183.